17 Oct 2014
AeroMobil-The Flying Car :
Every time whenever you find traffic jams on our way, you always wish that if you could fly over the traffic. Your wish is about to become reality. AeroMobil is the invention which was the most awaited invention. Across the world people have been craving for this flying car.
Mr Stefan Klein,chief engineer and co-founder of AeroMobil  invested 20 years of his life on developing the flying car. AeroMobil could be used for door to door travel utilizing the existing infrastructure. It will be a universal accepted car. The best feature are you can refuel the flying car at any regular fuel station in your city and park it in your present parking space itself.
"Mark My word :A Combination Airplane and motorcar is coming. You may smile ,but it will come."—-Henry Ford ,1940
The words of Henry Ford are about to become true. The AeroMobil 3.0 will be unveiled  on October 29, 2014 at the Pioneers Festival in Austria.
Now you can Fly to Work & than drive to your regular parking slot.
https://www.youtube.com/watch?v=plNO7fntQkY
So now you can say" Bye Bye Traffic Jams". This car will steal the upcoming event Pioneers Festival in Austria. Flying Car is about to become reality. This concept is extremely well thought and executed also. This will be simply stunning .AeroMobil has a range of 700 Kms while flying and 875 kms on road. Interestingly, the flying car has been claimed to consume 15 litres per hour for flying, and 12.5Km/ltr while driving. The claimed top-speed of the car is 200Km/h in air and 160Km/h on road, whereas the take-off speed is 130Km/h.
What a beauty!…AeroMobil has been into designing phase for 20+ years, but it looks like it's from 20 years into the future…..100% WOW!
Other features of AeroMobil :
Rear Wheel Drive on Road
No Hanger Needed. It can fit inside any regular car garage.
Automated transition from aircraft to car.
Cargo Section
Terrafugia is also working on similar project of flying car…Check this out
You wish to write for aviation. You can contribute for us either by email ( aviatorflight1@gmail.com) or you can become our guest blogger. CLICK.
About Author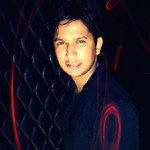 Archit Gupta
An Aviation Enthusiast,Blogger loves to travel new places and make friends.
Comments