22 Oct 2014
Airbus has launched a new VIP cabin concept :
Airbus has launched a new VIP cabin for various private and government customers initially for the A330-200. It offers a faster and more affordable way to the greater capacity, luxury, capability and comfort of a widebody. Called Summit, the concept features a VIP section at the front of the cabin, and airline-style seating at the rear.
"What most customers want in a widebody is the ability to carry more people and to fly them nonstop to the world, " points out Airbus Chief Operating Officer, Customers, John Leahy. "The Airbus ACJ330 Summit delivers the greater capacity, comfort, and capability of a widebody, and will do so faster and more affordably than competitors, by using a modern and proven solution."
The comfort you want in the size you need
The Airbus ACJ330 Summit has a latest designed bedroom with ensuite bathroom at the front, a office at the rear part, a conference and dining room and a working area, and then airline-style first-class and economy seating at the rear part of aircraft.
The airline-style seating would be installed in production, which is faster and more cost-effective, and the concept can be evolved to meet customer needs.
Airbus' A330 is one of the world's most successful airliners, and is currently being produced at a rate of ten a month, the highest of any widebody. The A330 and A340 were launched as a joint programme, have won more than 1,700 orders to date.
Airbus A330s and A340s have been chosen by more than 160 customers and operators around the world, which means that wherever an ACJ330 Summit customer flies there is likely to be another user in a nearby area.
The A330 achieves a better reliability of better than 99 per cent, and is in-service as freighter and multi-role tanker transport (MRTT) versions – as well as with airlines and private customers across the world.
Airbus corporate jet operators are also backed by a worldwide support network that serves more than 500 customers and operators, as well as services tailored to their needs.
Airbus has sold over 170 corporate jets to date, and these aircraft are flying on every continent, highlighting their versatility.
Other Airbus aircraft under passenger category are :
A-318/319/320/321
A-330-200/300
A-340-200/300/500/600
A-350-800/900/1000
A-380 ( King of the Sky )
About Author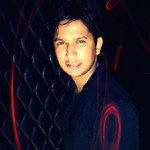 Archit Gupta
An Aviation Enthusiast,Blogger loves to travel new places and make friends.