25 Feb 2019
Future of Indigo Airlines
Bigger the Operations, bigger the problems. 6E Airlines is currently getting under burden of its own huge weight. IndiGo, recently cancelled several flights and said its schedules would be disrupted till March. It seems Indigo have expanded at a fast pace but failed to hire pilots at a similar rate, leading to a crew shortage that has resulted in the current problem.
As per DGCA report for January , airline cancelled 2.42% of its flights. Considering Indigo operates 1300 flights daily which means approx 40,300 flights monthly. This accounts to total of 975 flights , whaooo that's a huge number of flights getting cancelled due any reason for an airlines.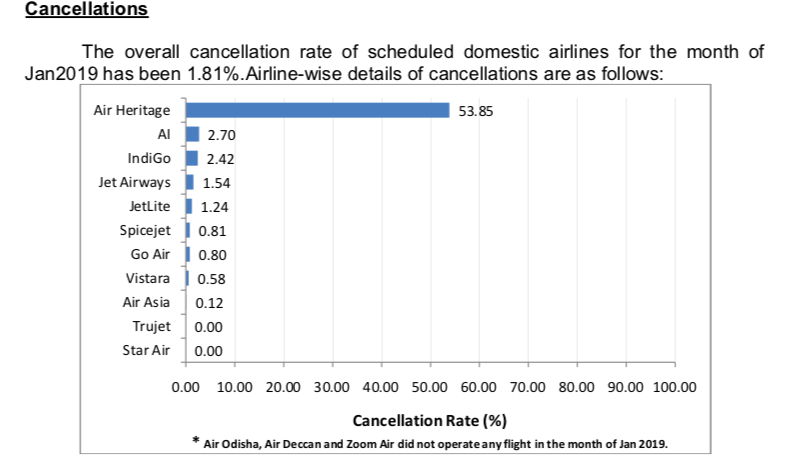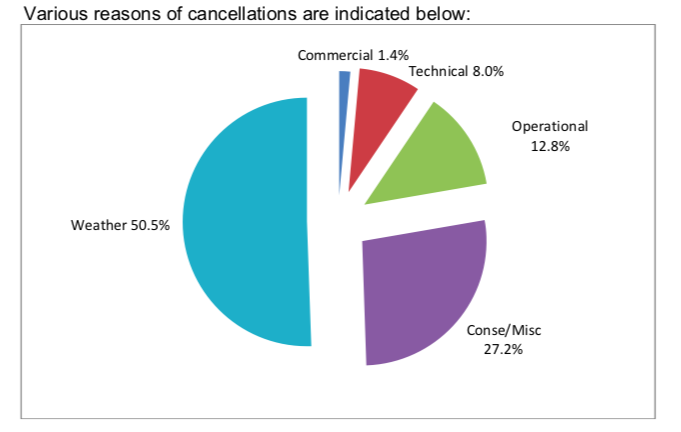 In a recent communication, IndiGo had said that it would operate 30 flights less, out of its 1,300 daily flights, till the end of March.
If one looks at the number of flights IndiGo added during the year as well as the number of pilots, the mismatch is clear.
According to the airline's annual report for FY18, it had 2,025 pilots (those available to fly) as of March 2018. At that time, the number of its daily flight stood at 1,000 with over 150 aircraft. Going by the ratio that the airlines' need to maintain — 6.65 captains per aircraft — IndiGo was well within the limit. It had a requirement of roughly 997.5 captains and it had a strength of near about 1,012.5. However, around December 2018, IndiGo's number of flights per day rose to 1,300 and it added 49 more aircraft to its fleet but its number of pilots increased by only 392 to 2,417. Going by the industry benchmark mix of 50:50 between captains and first officers, IndiGo should have added 651.7 pilots, of which 325.85 should have been captains.
Following is the report by DGCA which shows thousands of passengers suffered due cancellation .As per this report, more than 12800 passengers got affected which is highest in Indian aviation history ever due cancellations.
Around 96,000 passengers were affected due flight delayed beyond 2 hours of Indigo Airlines. This is itself a huge number and a record as well.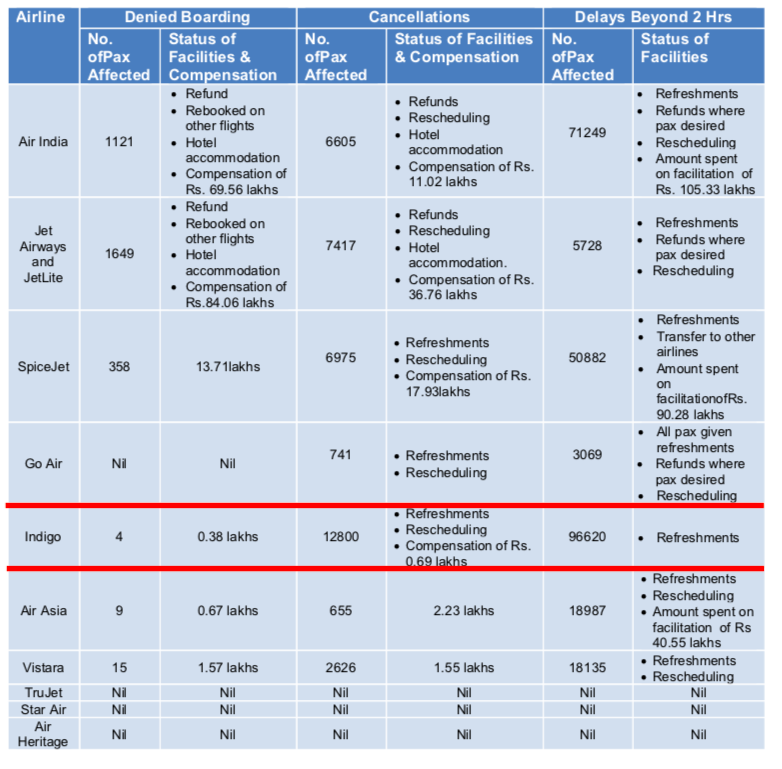 The Share prices of Indigo are also tumbling on its way down.In last 1 year

From the time, Its ex CEO Aditya Ghosh has left, the airline is getting the pain and falling down continuously.
Because of hectic schedules and lot of flying, many of the pilots have resigned including cabin crew and have joined other airlines like Go Air, Vistara etc.
Indigo really have to change the operations and have to start giving some more comfort to their employees otherwise, the day is not far when large number of aircrafts will be ground due lack of crew.
Aerial Photography or survey in Mumbai