05 Nov 2014
Indian Air Force Chief :
Recently the chief of the Indian Air Force (IAF) Air Chief Marshal Arup Raha visited the Royal Air Force's training establishment to view the world-leading technology that is helping to shape the fighter pilots of the future.
Air Chief Marshal Arup Raha, Chief of the Air Staff, Indian Air Force, and Air Vice-Marshal Andrew Turner, Air Officer Commanding 22 (Training) Group RAF visited the Anglesey base recently to meet personnel from IV(R) Sqn RAF and Ascent Flight Training.
Visits like this will improve the vision of Indian Air Force and will impact the further course of action . Indian Air Force pilots are considered one of the best pilots in the world. However improved training is required for the pilots. Royal Air Force is the most advanced Air Force in the Word. They have the best training establishments and resources.
Fast jet pilots from the RAF and Royal Navy train on the BAE Systems Hawk TMk2 advanced jet trainer at RAF Valley, and benefit from a synthetic training package that incorporates both flight simulation and advanced mission planning and de-briefing systems. The training is delivered in a joint venture between the RAF's IV(R) Sqn and Ascent Flight Training, itself a partnership between Lockheed Martin
and Babcock International. Both IV(R) Sqn and Ascent are based at a brand new building and hangar complex at RAF Valley.
Group Captain Pete Cracroft, CO of No 4 Flying Training School at RAF Valley explains: "The Fast Jet stream of the UKMFTS, based on the outstanding Hawk TMk2 aircraft, is presenting us with opportunities to prepare students better than ever for the challenges of the new generation of front line aircraft such as Typhoon and F-35. The synthetic training systems in use on IV(R) Sqn together with the advanced planning and debriefing system are ahead of their time – hence the interest from the Indian Air Force and other advanced air forces from around the world – and they significantly reduce the time and risk associated with training students to operate complex front line aircraft as they progress to their operational conversion units."
Air Vice-Marshal Andrew Turner is Air Officer Commanding 22 (Training) Group RAF and is in charge of all aspects of flying training across the Royal Air Force and elements of the other two services. Air Vice-Marshal Turner said: "I've been really pleased to welcome Air Chief-Marshal Raha to Valley. The relationship between the RAF and the Indian Air Force is a strong and enduring one, which goes back to 1932 and was forged in combat together in world war two. I hope that the visit today to see how we train our fast jet pilots will be of interest to the Air Chief-Marshal Raha and will promote further cooperation between our two Air Forces going forward."
Editor: Sqn Ldr Dave Williams
Photographs:
Flt Lt Will Hardesty, IV(R) Sqn with Air Chief-Marshal Raha.
Air Chief-Marshal Raha.
Ascent's Al Shinner explaining some of the synthetic training facilities to the Air Chief-Marshal.
Credits: RAF/MOD Crown Copyright 2014
About Author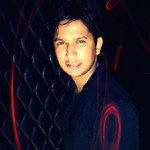 Archit Gupta
An Aviation Enthusiast,Blogger loves to travel new places and make friends.
Comments