19 Oct 2015
Indigo News :
Indigo,the only consistent profitable airline of the country is gearing up for and Initial Public Offer which is worth more than Rs 3,26,40,00,000 ($ 510 Million). This will be the biggest IPO in past three years.
Indigo is betting on an improved financial outlook helped by lower oil prices and surging passenger growth.
InterGlobe Aviation Ltd, which operates the low-cost airline, has set the indicative price band for the IPO at between 700 and 765 rupees per share.
At the top end of the price band, the airline would raise as much as $510 million, making it the largest IPO in the Indian market since 2012, and giving the company a market value of about $4.2 billion.
Indigo share sale, set to be the first airline listing in nine years, will open on Oct. 27. The company plans to use the proceeds to pay off some outstanding aircraft leasing liabilities and to expand its business.
Some investors, however, said the pricing was on the high side. "Even though IndiGo is doing well and it is the country's most profitable airline, the pricing for this issue is a bit aggressive," said Neeraj Dewan, director at brokerage Quantum Securities.
The IPO is set to be the biggest airline public issue in India since low-cost carrier Deccan Aviation's market debut in 2006. It will also be the second high-profile public offering this month, triggering hopes of a revival in India's sluggish capital market activity.
Its Diwali Time and People are in Shopping Mood. Indigo Will get extra benefit due time.IndiGo's book for cornerstone investors – guaranteed a major share of the offering regardless of the final price – will open on Oct. 26. The IPO will close on Oct. 29 for all investors, according to the company's prospectus.
About Author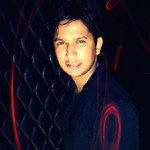 Archit Gupta
An Aviation Enthusiast,Blogger loves to travel new places and make friends.