07 Jan 2015
One New Aircraft in Every 29 Hours :
Yes, you read that right..!!China is expected to receive 301 new aircraft every year for 20 years, or an average of one every 29 hours. The economy of China is rapidly increasing and a large number of people are capable of travelling by flight.
Around 19 Airlines in China have recently launched or about to be launched in near future.
North America in 2033 is predicted to still have a larger fleet than only China. However, North America's 2033 fleet size will be only 32% bigger whereas in 2013 it was 188% bigger.
Despite over-capacity being apparent, airlines have not found their aviation regulator willing to decelerate the growth of deliveries until 2015, the start of a new five-year plan. This delay in recalibration has greatly frustrated China's incumbent airlines. China Southern took 70 aircraft in 2013, took 42 in 2014, under 40 in 2015 and under 35 in 2016 – halving its aircraft growth in three years. The big three have already slowed domestic growth.
Slowing growth at the legacy airlines is offset by the nearly two dozen start-up airlines as well as existing lower-profile airlines. In 2014, six Chinese airlines had a fleet of over 100 aircraft. By the end of the decade, there could be 13 Chinese airlines with a fleet over 100.
Summary of proposed new Chinese airlines: Nov-2014
| | | | | | |
| --- | --- | --- | --- | --- | --- |
|  Airline Name | Status | Model | Airline Shareholder | Fleet | Fleet Development |
| Donghai Airlines | Launched in Mar-2014 | FSC | N/A | 737-800 | Donghai ordered 25 737-800s and plans to take six or seven aircraft a year until 2020, by which time it aims to have a fleet of 50 serving domestic and international routes. |
| Guilin Airlines | Waiting | FSC | HNA | TBA | HNA vice chairman Chen Wenli said Guilin Airlines proposes to operate three aircraft initially with plans to expand its fleet to 30 aircraft in three years. |
| Hefei Airlines | Waiting | FSC (possibly regional) |  Joy Air | TBA | Hefei Airlines plans to launch scheduled services with three aircraft. By 2020 the carrier plans to operate a fleet of 30 aircraft, serving 50 to 70 routes, including international services.  Hefei reportedly wanted to purchase Airbus narrowbody aircraft to tackle thicker routes, but Joy Air part owner AVIC wanted Hefei to focus on regional routes and use AVIC's aircraft. |
| Jiangxi Airlines | Waiting | FSC | Xiamen Airlines | 737 | Initial fleet size is five 737-800s, growing to eight in 2016 and 30 by 2020. |
| Jiu Yuan Airlines / 9 Air | Waiting | LCC | Juneyao Airlines | 737-800s | Jiu Yuan sourced its initial aircraft from Transportation Partners, the leasing company affiliated with Lion Air. Jiu Yuan has ordered 50 737 family aircraft |
| Loong Airlines | Launched 29-Dec-2013 | FSC |  N/A | A320 | Zhejiang Loong Airlines (operating with the abbreviated name Loong Airlines) signed an MoU for 20 A320 family aircraft, including 11 A320ceo and nine A320neo in Sep-2013. |
| Qingdao Airlines | Launched 26-Apr-2014 | FSC | Shandong Airlines | A320 | Qingdao Airlines in Sep-2013 announced an order for a total of 23 A320 family aircraft, including five A320ceo and 18 A320neo with the first delivery expected in 2016. |
| Ruili Airlines | Launched 18-May-2014 | FSC |  N/A | 737s | In Aug-2013 Ruili Airlines and Boeing signed a purchase agreement for 14 Boeing 737 aircraft including eight 737-700s and six 737-800s. The carrier also signed purchase agreement with Air Berlin for two 737-700s in 2013 and two 737-800s in 2014. By 2020, the carrier plans to expand its fleet to 24 aircraft, down from a previously stated 45 aircraft. |
| Sutong Airlines |  Waiting | FSC (Regional) | N/A | Q400s |  The carrier signed a letter of intent (LOI) to acquire 30Bombardier Q400s which will start operating in 2015. |
| Urumqi Airlines | Launched 29-Aug-2014 | FSC | HNA | 737-800 | It aims to have 12 aircraft within three to five years. Urumqi operates two 737s in Nov-2014 and is licensed to have up to three 737s in 2014. |
| (Unspecified) | Waiting | FSC (regional) | Okay Airways | TBD | Okay Airways is a privately owned carrier unaffiliated with others. It is based in Tianjin and follows the regional model, although its fleet of eight MA60s is complemented by 11 larger passenger 737-800s, with additional 737 variants on order. In mid-2012 Okay said it submitted an application to base a regional affiliate at Harbin in Heilongjiang province. Okay has spoken of eventually operating over 100 MA60s. |
| (Unspecified, affiliated with Zhengzhou) | Still Forming | LCC | TBA | A320 | The start-up will operate a fleet of three leased A320 aircraft initially and expanding to six aircraft in its second year of operation. |
---
This is some text prior to the author information. You can change this text from the admin section of WP-Gravatar
An Aviation Enthusiast,Blogger loves to travel new places and make friends.
---
Related
About Author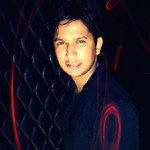 Archit Gupta
An Aviation Enthusiast,Blogger loves to travel new places and make friends.