05 Jan 2019
Star Air- New Airline in India
Star Air- This is the upcoming scheduled airline of the country. In a country where 7 Billion people reside, less than 8 scheduled airline exist which shows there is huge opportunity for every airline to expand. Considering the opportunities Mr Sanjay Godhawat is starting a Star Air.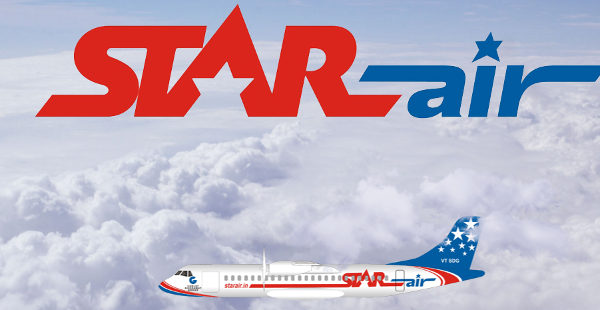 The new year 2019 opens a new chapter in the history of the Sanjay Ghodawat Group with its new venture, Star Air taking to the skies very soon. Star Air obtained the "Air Operator Certificate", issued by Ministry of Civil Aviation on 1st Jan. 2019. The airlines have plans to open ticket sales shortly, announced Chairman Mr. Sanjay Ghodawat on Wednesday.
According to sources, It plans to start from Bangalore, Hubli and Tirupati in first phase with 1st aircraft.
Star will be operating fleet of Embraer ERJ145, which is the fastest in the category having 0.8 Mach Flying Speed. A highly successful aircraft around the world will now be the first in India to fly. The 50-seater aircraft, which is also known as "American Eagle has an average seat pitch of 31 inches.
Star is the first Schedule Commuter Operator based out of Bengaluru (Karnataka) and will start flights from Bengaluru and Hubballi. Star Air is also looking to connect to more cities across India under UDAN 3. Star Air previously already had commenced air services through its Helicopter services and the airline services marks a new milestone for the Sanjay Ghodawat group and a notable addition to India's civil aviation.
Commenting on the new venture, Mr.Ghodawat said, "We plan to help the Indian travellers connect to various locations at affordable rates and the best of services. We hope that we will live up to the expectations of the travellers and keep on serving the society through our business venture and services."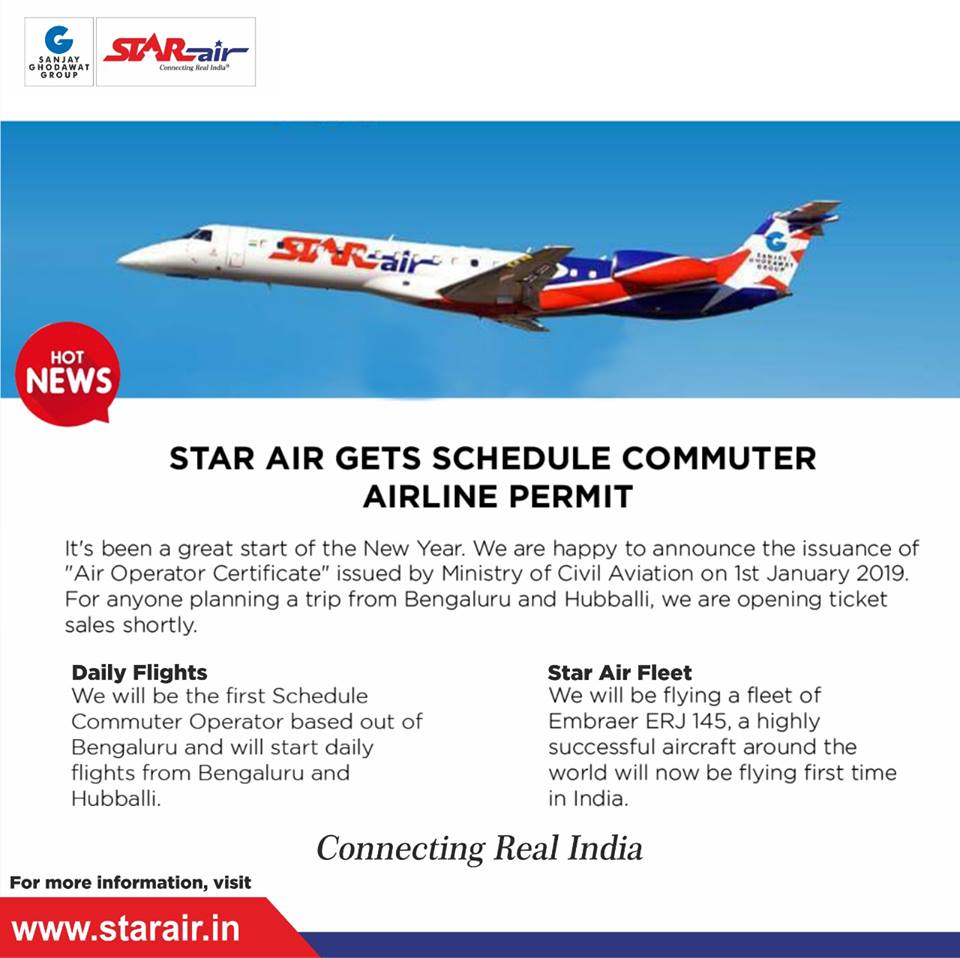 Star Air has applied under UDAN 3 for Belagavi as well and it is a good sign that they have now the permit to fly any day now.
They would however start their operations from Hubballi as they have already got destinations in UDAN 2 from there.