07 Aug 2014
Performance of Indian Air Carriers
Indian Aviation News of Indian Air Carriers : There are currently 8 Indian Air Carriers which are operating in Indian sky. All the airlines are finding it difficult to sustain due govt policies and taxes. The details of Indian Air Carriers are as follows :
Air India
Jet Lite
SpiceJet
Indigo
Air Asia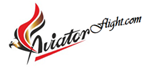 Passenger Growth of Indian Domestic Air Carriers : The total no. Passengers carried by domestic airlines during Jan-Jun 2014 were 324.11 lakhs as against 310.14 lakhs during the same period of previous year,registering a growth of 4.51%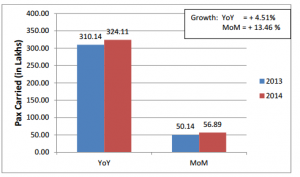 Reasons of Delay for Indian Air Carriers : Most of the delays have caused due chain reaction or reactionary reasons.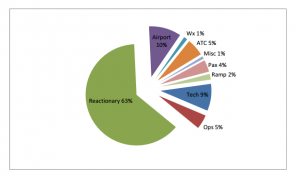 Number of Complaints for Indian Air Carriers : Air Asia has registered highest passenger complaints. A total of 900 passenger related complaints had been received by the scheduled domestic airlines. The number of complaints per 10,000 passengers carried for the month of Jun 2014 has been 1.6.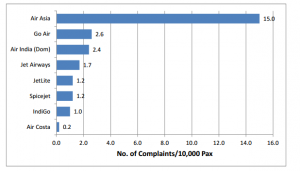 Passenger Load Factor of Indian Air Carriers : Go Air has received the highest passenger load factor for the month of June. Even the newest airlines, Air Asia has also done very good with a load factor of 80.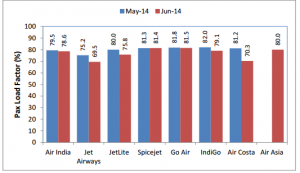 Cancellations of Indian Air Carriers : Jet Airways has done highest number of cancellations in the month of June 2014.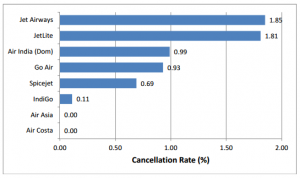 On Time Performance at Metro of Indian Air Carriers : As a regular routine, Indigo has once again topped the chart of On time performance. OTP is their slogan and they are actually sticking to it. Passengers really trust the services of Indigo.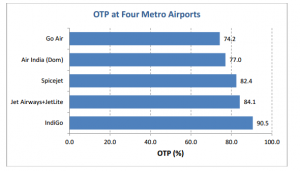 The compensation amount which airlines has given to air travellers due various reasons are as follows :
No of Pax Affected       Compensation
Denied Boarding        999                                      Rs 35.08 Lakhs
Cancellations               9889                                   Rs 46.85 Lakhs
Delays                             25040                                Rs 22.96 Lakhs
Go Air has recorded highest seat factor (81.5) and Jet Airways recorded the least (69.5 Only) for the month of June 2014.
Aerial Photography or survey in Mumbai
Aerial Photography Services In Delhi
No Responses